COURT IS OPEN – MONDAYS AT 5:00 PM UNTIL FURTHER NOTICE
The Village of Questa Municipal Court performs the following duties:
-Adjudication of all violations of all Village Ordinances
-Arraigns persons cited for Municipal Ordinances violations
-Accepts pleas
-Conducts trials
-Assesses fines and sentences to persons guilty of violating Municipal Ordinances
-Collects and records fines
-Answers questions related to the function of the court system
-Provides Village Administrators with information from the Court as necessary
Michael Rael, Judge
Dina Coleman, Alternate Judge and Bailiff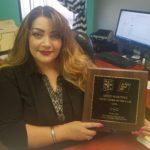 Renee Martinez, Court Clerk
Address: 2500 Old State Rd. 3 (adjacent to Village offices, behind the Police Station)
Questa, NM 87556
Phone: (575) 586-1313
Fax: (575) 586-0428
Hours: Night Court, Monday 6:00 PM, Wednesday 6:00 PM
Winter Hours: Mondays 5:00 PM and Wednesdays 6:00 PM (November – April)
Court Clerk and Alternate Judge are available during daytime hours at the Village Hall to assist if needed. (575) 586-0694
Payments for citations, fines and court fees can be paid by check or cash at the Village Hall.